On The Go - Single Serve
Organic Toddler Formula
On The Go - Single Serve
Organic Toddler Formula
The first soy-free, organic formula for children 12 months and up promises the best ingredients without compromise. With 25 non-gmo vitamins and minerals your child gets 25% of the micro and macronutrients they need to excel.
Vera Farms' formula is created for healthy, on the go families. The single serving packets can be brought and easily prepared anywhere. Pediatrician and dietitian recommended, the blend is easy to digest and has no added sugar or filler, unlike other toddler formulas.
The CCOF logo guarantees strict adherence to organic regulations and the careful processing of the raw materials used.
What's Inside
efa (essential fatty acid) oil bottle

Organic coconut, olive and sunflower oils in their most natural form. Protected from oxidation by amber glass, easy to use with a dropper top. 100% soy-free.

16 single serve stick packs

Filled with powder milk and lactose blend supplied from california organic family dairies' grass-fed cows.
organic,
grass-fed milk

Prepare with water for drinking as a part of a mixed diet or combine with other foods like porridge.

vitamins
& minerals

easy to digest and no added sugar the first soy-free organic toddler formula
from 12 months +

easy preparation

makes 16, 6oz bottles
efa organic oil blend
Pediatrician was impressed!
I first found Toddlertein on Amazon and was excited about the ingredients but wanted to check with my pediatrician first. I sent her the link and she was presently surprised with the product and said she thought it was a great option! For me I am using this just as a supplemental option if my son isn't interested in a solid food meal or we are on the go. It has been great to have as a quick meal on the way out of the house. Remember to always shake the bottle well if not serving immediately. Very happy with the product overall.
Monica Barnes
Dec 29, 2017
Simply good ingredients
Very happy with the Toddlertein overall! I've been able to add two servings per day either mixed with water or in her oatmeal. Easy way to give her the vitamins and minerals she needs, and the extra calories seem to have boosted her energy. Happy to find a toddler formula made with good ingredients and grass-fed dairy.
Lauren Osten
Dec 30, 2017
Found one my daughter likes!
After breastfeeding for 12 months I began looking for a toddler formula we could transition to while also introducing foods. Based on my last pediatrician visit I was told daughter had low iron so the first thing I did was look for a formula that contained iron. It took me longer than I thought to find one that had iron and didn't have added sugar or soy (all the organic ones do). My daughter enjoys this formula and I feel good about giving it to her. Very pleased overall.
Amy W.
Jan 02, 2018
ccof certified
highest organic standards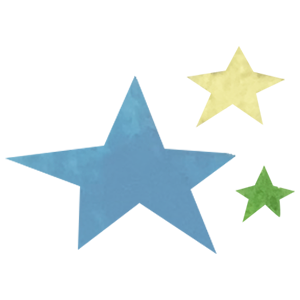 100% guarantee
we want you to love your vera farms toddler formula, so we guarantee 100% satisfaction or we'll give you a full refund
fast & free shipping
we've partnered with amazon to give you their exceptional shipping speed. we pay for for shipping and returns, there is no cost to you.
your on call rd & md
you have access to our registered dietitian and pediatrician who will answer any question you have within 24 hours.